Rhett May is a voice of experience in a rock world which has become increasingly shallow. He's toured the world, seen the music industry from the inside, and watched the dark side of the business consume those around him.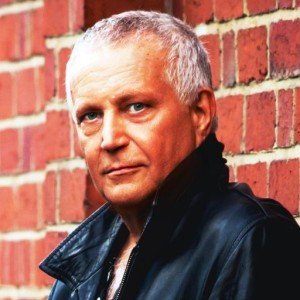 Throughout those experiences, Rhett May continually turned away the excesses of the industry, choosing instead to write his own story as opposed to those who fell into the clutches of addiction.
His is a positive message, song writing influenced by a wide and varied back story which took him from an orphanage at seven years old, to the streets of Calcutta in India, to settling in Melbourne, Australia as part of rock legends 'Lucifer'.
After tackling the issues of the ICE epidemic with his award winning HIT single 'The Violence of Ice'……
Rhett has now released another hard hitting song 'Keep off the Grass' continuing with his anti-drug crusade and makes certain that the music video leaves you asking yourself….. "Why  do  you  think  it's  called  DOPE ??"
It shows the dangers that come with the consumption and abuse of mind altering substances and how it wrecks families, relationships and ultimately pulls apart the seams of a stable society.
It is exceedingly rare to have a Rock Singer who has such a strong stance on the use of drugs, and that is exactly the point
Rhett aims to make; that change is a necessity.
Rhett…. a singer songwriter of immense talent….has moulded his own unique sound over several decades in the industry.
Raw…and with beautifully placed guitar riffs, amazing vocals and stellar song writing infused with the sounds of the Indian streets.
Rhett's music has a very different flavour to the current cookie-cutter rock music…or anything else around today.
His message and originality…particularly with the anti-drug theme that is 'Keep off the Grass' is simply WOW !!
For more on Rhett's Youtube videos:
Subscribe https://goo.gl/vMkqxy
Playlist https://goo.gl/al4pxX
Website http://www.rhettmay.com